The Low Calorie Pizza Book
Pizza in every possible combination with flavor to crush any cravings and the macros to stay on track.
Make every day a "cheat day."
In this book you'll find over 40 low calorie pizza variations including vegan recipes, dairy free recipes, sweet, savory, non-traditional pizza recipes and everything in between!
Dieting and reaching your goals doesn't have to be boring or hard!! We know that it should be delicious and fun. We guarantee it. Try at least 5 recipes and if you're still not satisfied, you'll receive a full refund.
40+ Low Calorie Pizza Variations ONLY $39
30-DAY 100% MONEY BACK GUARANTEE​
What's Inside The Low Calorie Pizza Book
Take a peek at what you'll find inside...
MACROS PER SLICE:

106 CALS, 2G FAT, 12G CARBS, 10G PROTEIN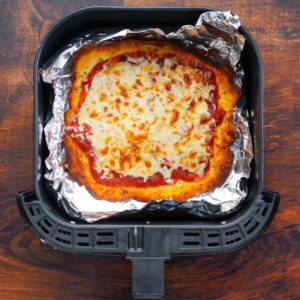 MACROS FOR WHOLE PIZZA:

384 CALS, 7G FAT, 56G CARBS, 22G PROTEIN
MACROS FOR WHOLE PIZZA:

465 CALS, 3G FAT, 61G CARBS, 45G PROTEIN
MACROS FOR WHOLE PIZZA:
480 CALS, 6G FAT, 60G CARBS, 43G PROTEIN
Chocolate Chip Cookie Dough Protein Dessert Pizza
MACROS PER SLICE:

509 Cals, 11g Fat, 53g Carbs, 46g Protein
Pepperoni Pizza Hot Pockets
MACROS PER HOT POCKET:

159 Cals, 13g Carbs, 6g Fat, 15g Protein
MACROS FOR WHOLE PIZZA:

360 Cals, 49g Carbs, 4g Fat, 32g Protein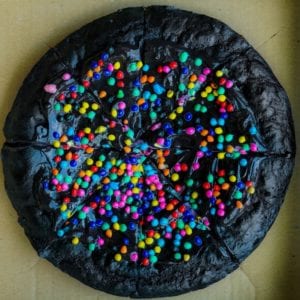 Protein Cosmic Brownie Dessert Pizza
MACROS FOR WHOLE PIZZA:
756 Cals, 91g Carbs, 8g Fat, 80g Protein
Start Cooking Now. Say Goodbye to
Sacrifices
Cravings
Binging
Do People ACTUALLY make These Pizzas?
Jumped on the pizza wagon to see what the hype was all about. W.O.W.!!! So. Good!  💯🤤🍕
Best pizza I've had in a long time and highly out beats any "flatbread" pizza or thin crust frozen pizza!!
 I've been legit making pizza for over a week straight!!!😂😂 I just don't know if I like the old dominos or new dominos recipe better!!!…p.s it legit makes my day when I'm featured on your instastory😄🙌🏻💯
First time ever making the Dominoes pizza and it exceeded expectations! 🙌 Used a laughing cow cheese wedge instead of queso and turkey pepperoni.
My wife taste tested first and commented "this is legit, regular pizza." 👏🏻
"I purchased the ebook and it's honestly changed my lifestyle! I have never thought of myself as a cook or chef, but I am constantly making recipes from this book! I no longer eat broccoli and rice while cutting. I eat pizza and pop tarts! Thank you!!!"
What are you waiting for?!
For most people following a macro-nutrient based diet program, finding fun and tasty options is the hardest part. If you are tired of falling on a diet, cheating when you shouldn't, chugging protein shakes, forcing down boiled eggs, and shoveling chicken breast into your mouth, get your copy of The Low Calorie Pizza Book today.

*We stand by a 30 day money back guarantee. We believe in our product and how great these recipes are, so much so that we WILL always honor your request for a refund, but will require proof that you have attempted at least 5 recipes and still are unsatisfied.*
Instant Access of Your Book on Our App
And now, it's never been easier to use the book.
Your choice: on your computer or on your phone. You can get cooking anytime, anywhere. No more frustrating logins or pulling out a cookbook.

Just click on the recipe in from the section your craving and you're off to the races.

If you're in a rush but still want to eat AMAZING food AND hit your macros, we've got you covered. Super easy, super quick and super delicious.
I can't wait for you to enjoy this e-book!
Hi my name is Zach Rocheleau and I really love pizza. Like really really love pizza.
Yes I get it, you probably love pizza too. Well actually since you bought this recipe book that's nothing but pizza recipes, I know you are actually like me and….
Really really love pizza!
Pizza has made up a lot of my diet most of my life.
Throughout my childhood, my parents would stock up on frozen pizzas and I would consume a whole pizza pretty much every single day.
If we went out to eat, I would order pizza.
If I had a family party, we would order pizza.
After my basketball games what would we do? Go get pizza!
And this love affair has never left but I can't say it's been a smooth relationship.
Around 8 years ago, I started to dive deep into the nutritional world and realized why pizza gets such a bad reputation.
Most pizza is incredibly dense in calories, had tons of extra carbs and fats and doesn't have much protein!
A few slices can add up to a lot.
And if you are like me, you want to eat the whole damn pizza!
So this book you have in front of you is the culmination of a lifelong love affair that lead to me creating fun, easy, innovative, low calorie pizza recipes to keep you on track with your goals while also enjoying delicious pizza!
Appreciate you soo much for investing in this book and can't wait to see you crush all those pizza cravings with ease and a huge smile on your face!
Welcome to the #FDLPizzaGang
Get all of this now for ONLY $39