Nutritional Freedom Course
You're here for a reason.
You've chronically dieted or yo-yo dieted
You can't seem to get any results OR KEEP results
You're always consumed with thoughts of food
You are so confused about all the information out there
You're sick of your old diet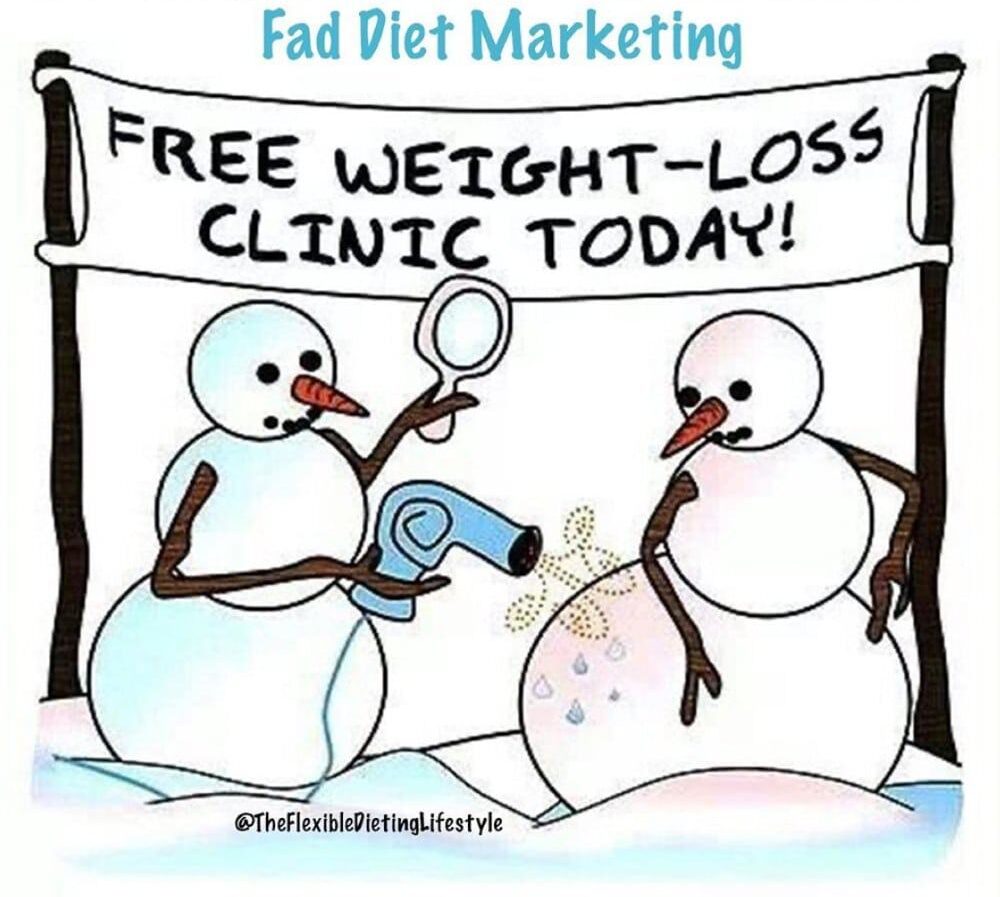 Six years ago, I was so confused as to why I was seemingly doing EVERYTHING right but the results weren't coming no matter how hard I pushed.
I knew exactly what I wanted… 
I wanted to look and feel amazing. I wanted a body I was damn proud of! 
I honestly felt like I was doing everything right and had tried so many different approaches, yet nothing was working for me!
I poured myself over all the information I could find on the internet about what the "best diet" was. 
No matter the diet, no matter the approach, I always found myself:
Giving up my favorite foods
Calling certain foods "good" and others "bad"
Saying "I can't have that" or "I shouldn't eat that"
Skipping social events because I couldn't control the food
Thinking about food ALL THE TIME
Feeling like if I "cheated" I needed to go workout 
Beating myself up if I strayed even a little bit from my diet
Then one day, I said FORGET THIS.
I was going to discover an easier, more sustainable way- even if it killed me.
I don't know if this is you, but I'm guessing that if you're here on this page you're CRAVING results.
Food is a difficult and touchy subject for you. Your body confidence is not great. You feel controlled by food and not in control of it. You know that deep down you deserve the best body of your dreams and that it shouldn't come at the cost of every other aspect of your life.
You've seen women or men with these toned, beautiful physiques so you know it's possible but it just hasn't been possible for YOU.
Deep down, you know that you deserve all that you desire. You know that your goals COULD be attainable but you just haven't cracked the code.
So what changed for me?
What allowed me to eat every single food I loved and be leaner than I ever was?
What gave me confidence I was looking for?
What gave me my best body and control over food once and for all?
My discovery of flexible dieting and my macro friendly recreations...
I discovered Flexible Dieting and something I called the "nutritional hierarchy of importance."
I had an "a-ha" that completely transformed my body, life, and the way I looked at food.
I took that revelation and applied it to recipes. This made my results both EASY and delicious. 
What I learned and the macro friendly creations I came up with allowed me to reach my goals for the first time and get there EASILY.
All of a sudden, I had no problem with overeating or binging on my favorite snacks or treats.
I had zero fears about going out to enjoy dinner and drinks with friends.
I could travel without any cares or concern that I'd ruin all of my progress.
I no longer spent money on useless supplements.
I didn't have to kill myself in the gym.
I learned the role of carbs, fats, and proteins in a balanced diet and selfishly set out to recreate ALL the foods that I craved that previously would have derailed me.
I found a way to reinvent all the best foods: pizza, poptarts, burgers, cupcakes, cookies – you name it. I crafted a way to fit these EASILY into any diet.
I finally realized why all those other diets out there DIDN'T WORK for me and why so many people can't sustain themselves on them.
For years I thought that to make progress, I needed to eat chicken and broccoli, low carb or "clean."
When I figured out that wasn't true, I finally put an end to "dieting" and failing off once and for all.
The real problem was that scarcity mindset, the idea that certain things were off limits or that they didn't follow some set rules. It was all these "can'ts" and rules that were keeping me from what I wanted most.
Once I realized I could make delicious, macro friendly and low-calorie versions of literally anything, that's when I saw the changes happening super quickly!
But it wasn't just me, I started to share my recipes. I was able to see what this stuff did for other people!
What I didn't realize when I started was that that I'd be able to eat all of my favorite foods every single day AND that freedom of choice would make reaching my goals a breeze.
After my results and the results I saw other people obtain, with knowledge and macro friendly recipes, I knew I had an obligation to help as many people as I could by sharing. 
That's why I've dubbed this course the "diet" to end all diets. 
Because truly, with these principles and delicious recipes, you'll find yourself with hundreds of creations to make day after day. Most importantly, WHY and HOW to get results.
Payment in Full
Best Value
$
999
For lifetime access
6 Pre-Recorded Intensive Training Modules (valued at $7495)​​

Live Q&A Sessions (valued at $2997)​​

20+ Transformational and Action Oriented PDFs and Homeworks (valued at $497) ​​

Lifetime Access to Recipe Vault (valued at $2117)​​

Full Access to FDL App (valued at $997)​​​

BONUS #1 One-On-One Call with Zach (valued at $250)​​

BONUS #2 Zach's Workout Plan (valued at $179)​​
I love this program so much! It covers everything you need to free yourself from the shackles of dieting…forever! Zach takes you through everything, from an assessment of what's going on inside your own head, basic concepts of flexible dieting, and more advanced techniques and learnings like repairing your metabolism. This is crucial information for those of us that have been slaves to diets and deprivation.
No food is off-limits with this approach, and there are very few "rules". The program teaches you in a way that is easy to understand, entirely relatable, and teaches how to apply it to your own situation and lifestyle. It will also help you repair your relationship with food, helping you learn how to treat it like fuel and enjoy it, instead of fearing it. Zach shares why it's so important to look from within yourself, as it's the only way you will be successful.
Let's not forget the recipes! They are totally awesome…game changers. Zach helps you get started by providing a beginner a grocery list, which will allow you to make so many of the recipes. They truly are delicious, and I can't wait to follow along to see what new ones get added.
Above all, it is clear that the team behind FDL really cares about its clients, and believes that everyone can succeed. Empathy and compassion are evident throughout the content…makes you feel like you are a part of one big family. 🙂
First, just want to let you know - y'all are doing AMAZING work. You both are killing it and this stuff seriously changes lives. I have never been so happy to invest in a company/brand/belief as I have been with this one.
All of your products, material, and knowledge has been worth all the money, time, dedication. I don't know how to put it in words, but seriously thank you so much for what y'all do.
Since following the flexible dieting lifestyle and joining FDU here are some things that have happened to me and changed my life:
The easiest of the many honestly: I've lost weight
Got my first ever 6 pack!
Have so much more energy day to day
Had a not so stressful holiday season, one that wasn't centered around food
Reevaluated my inner circle and cleansed my life of people who were holding me back, toxic towards my goals, and ultimately didn't make me feel like ME
Got an HR Excellence Award at work for 2019!
Have a healthier & happier relationship than ever
Ate some DOPE and TASTY low cal food!! AND some DOPE and TASTY high cal food!! haha
Started my first bulk
The stuff you guys do is truly life changing and I am so so grateful. This is just the start of my journey, but I am so happy with where I am and so excited about where I can take myself in the future.
The best part is that where I'm at doesn't scare me, doesn't make me dislike myself. I know there are things that will get better as I keep doing it, but I'm in no rush! I'll keep playing with the information you guys give me and put out into the world and that is so so exciting to me and it's because you have given me the tools to feel that way.
There is seriously SO MUCH valuable information in here. I wish someone told me EXACTLY how it was, just like Zach does in the course when I was starting out. Like if I could go back and slap myself and say, "hey, dummy, you can eat past 6, carbs aren't bad" just to name a few things I learned.
It was really an eye-opening experience when I realized that other guys go through the same thing- eventually you feel like a prisoner to your never-ending diet and that doesn't work and you get frustrated trying everything, feeling like garbage, being a social hermit crab, doing everything and then all the sudden, Zach made it super simple. Like wow.
Especially during the holidays, I struggggggled. I remember just binging/then completely depriving myself/binging again. I wish I could have been so much less food-focused. This course fixed all that for me. I'd pay a million dollars for that kind of freedom. Thank you, Zach!
The education and the recipes available in the University are unlike ANYTHING else. This combo includes the exact strategies and tools that you need to get the results you want and actually keep them. After implementing the information that Zach shares and using his recipes day in and day out, I've been able to lose 25 pounds (in 4 months!!!) and keep it off EASILY!!!!
I can't believe how easy it was to do and how simple it was to maintain. It was Zach's mindset, Flexible Dieting education and incredible recipes that made it possible. I can not recommend this enough. If you are ready to uplevel your body, mind, relationship with food and your life, please join the School and use it as long as you need.
Check out One of Our Calls with our students